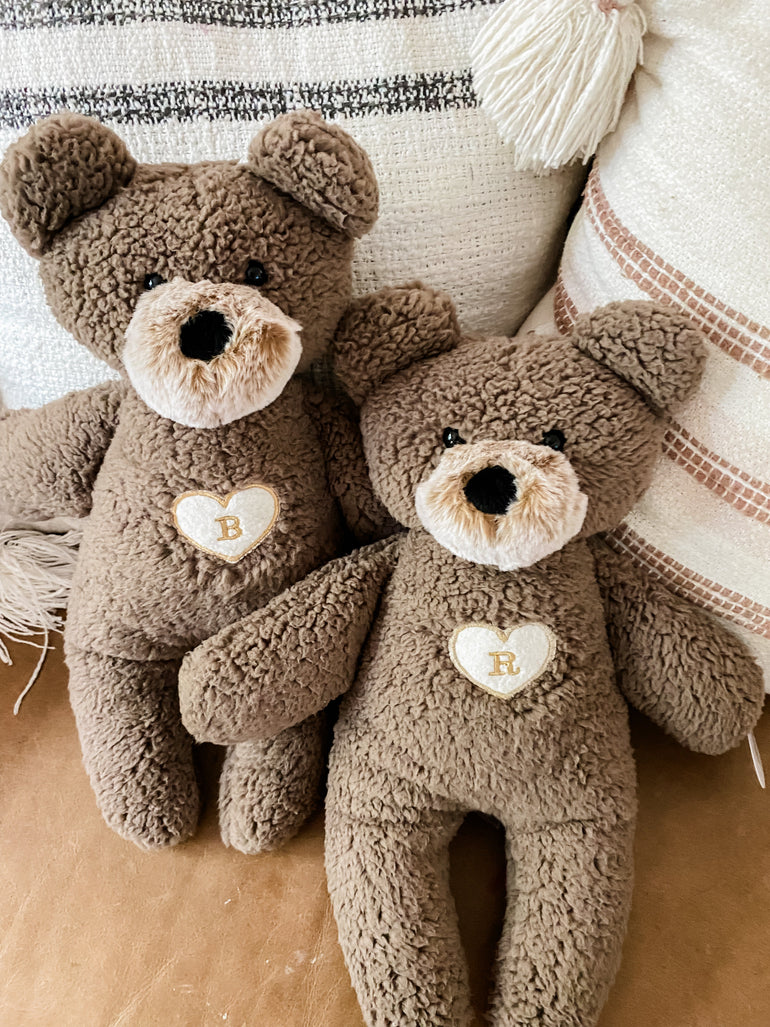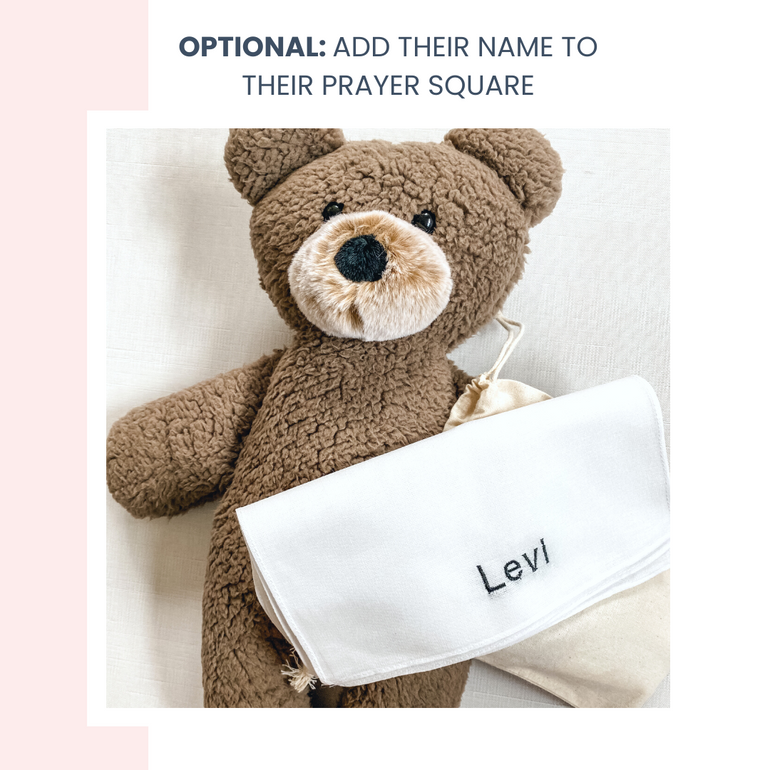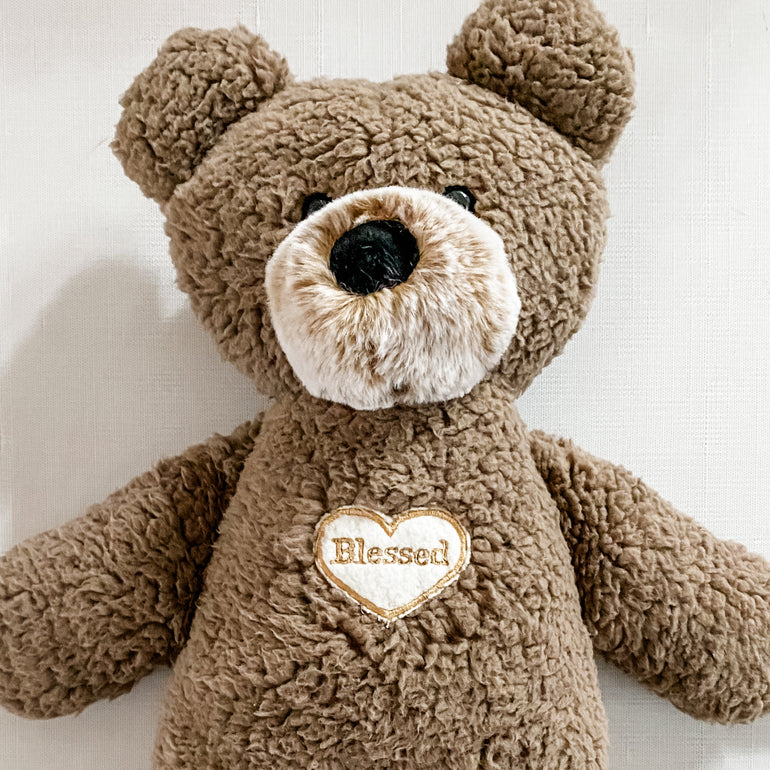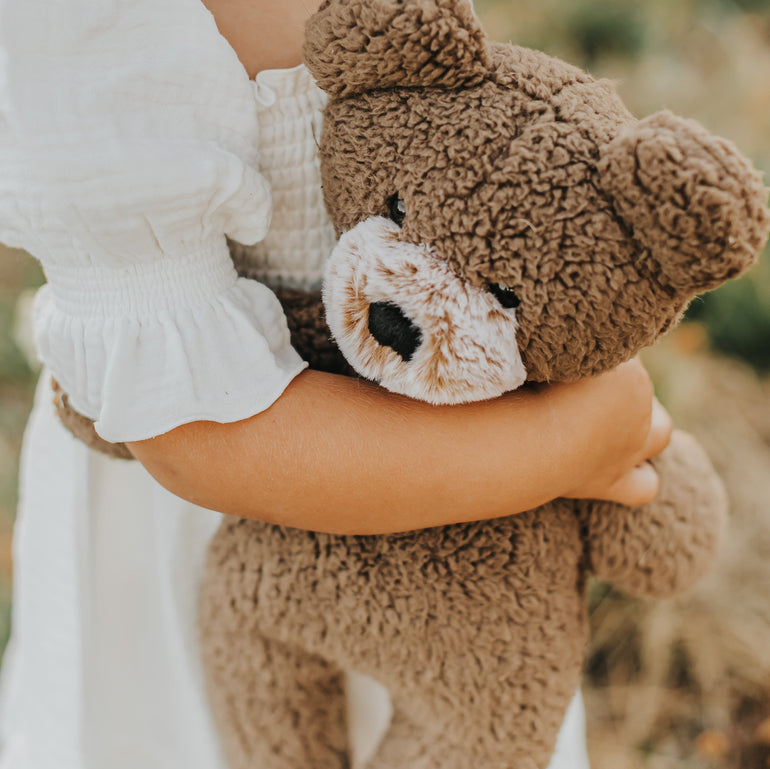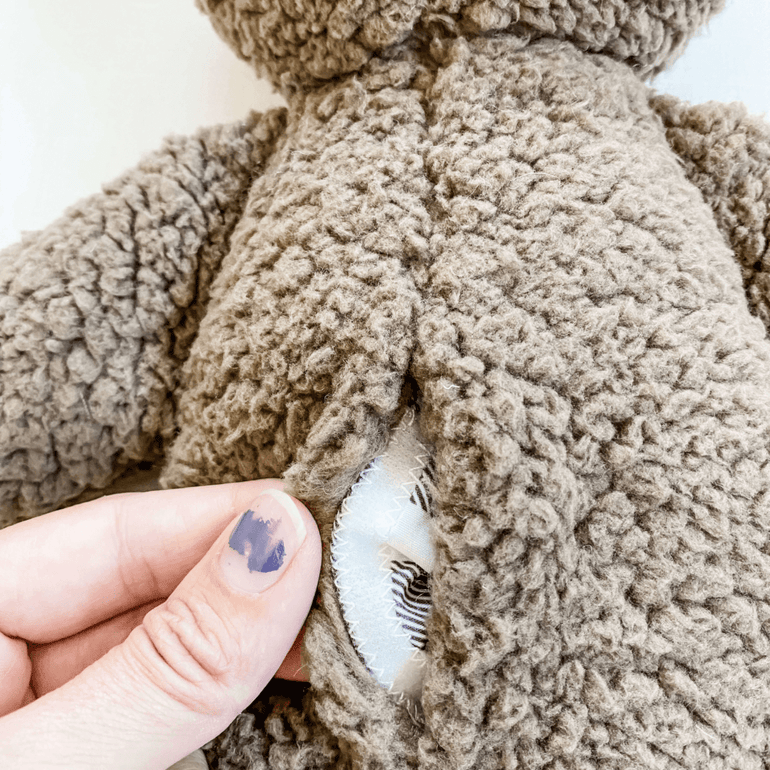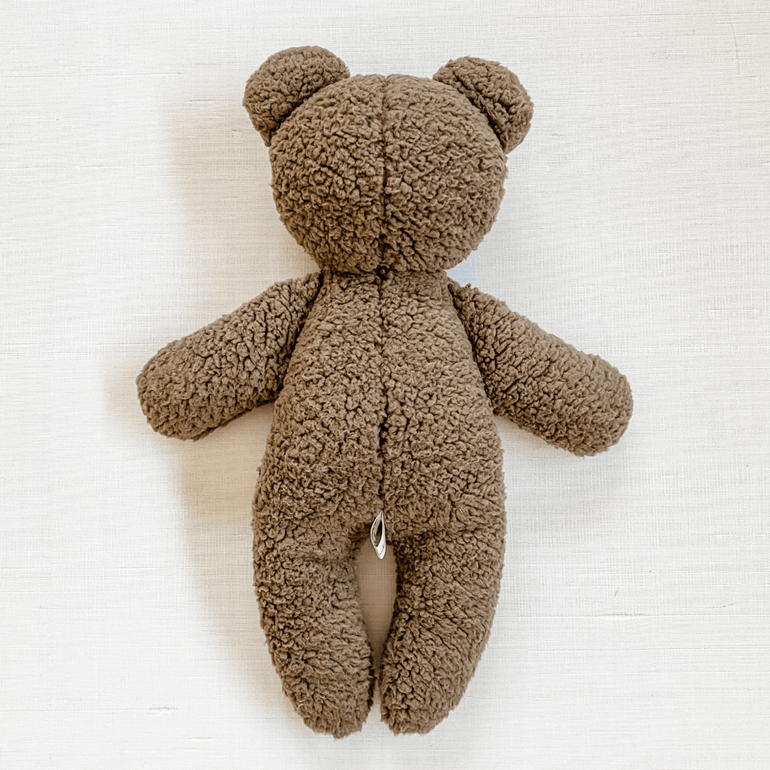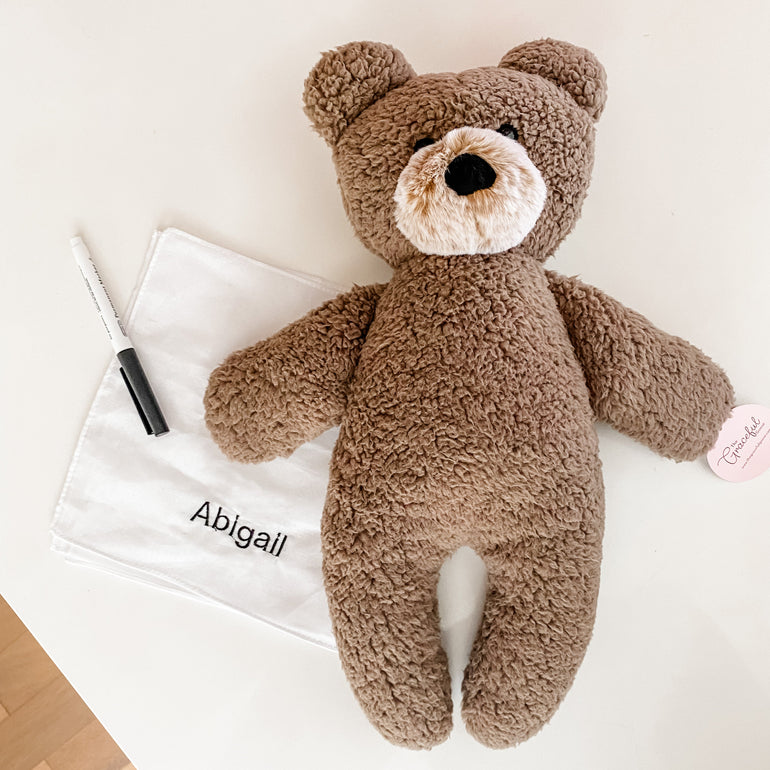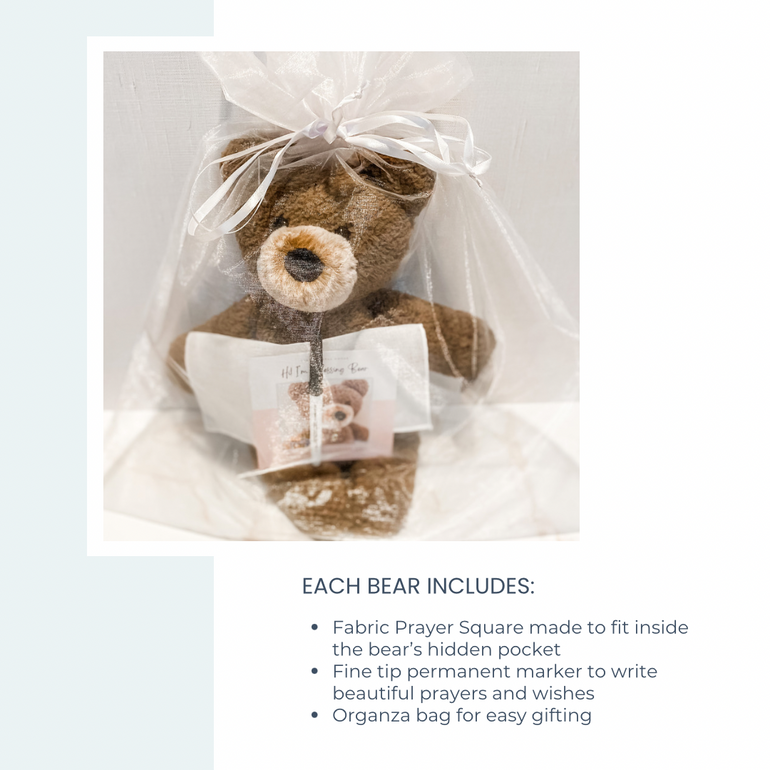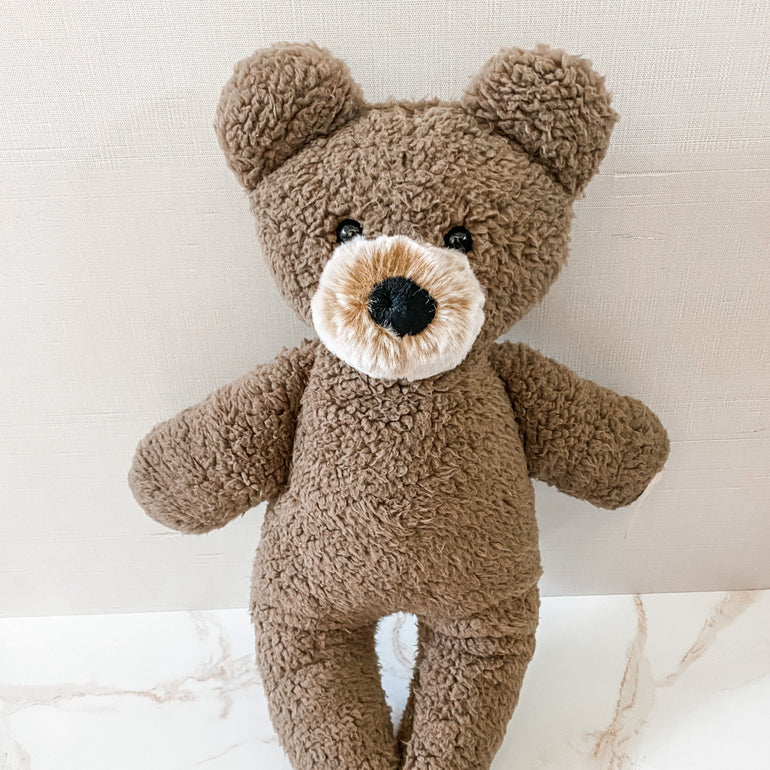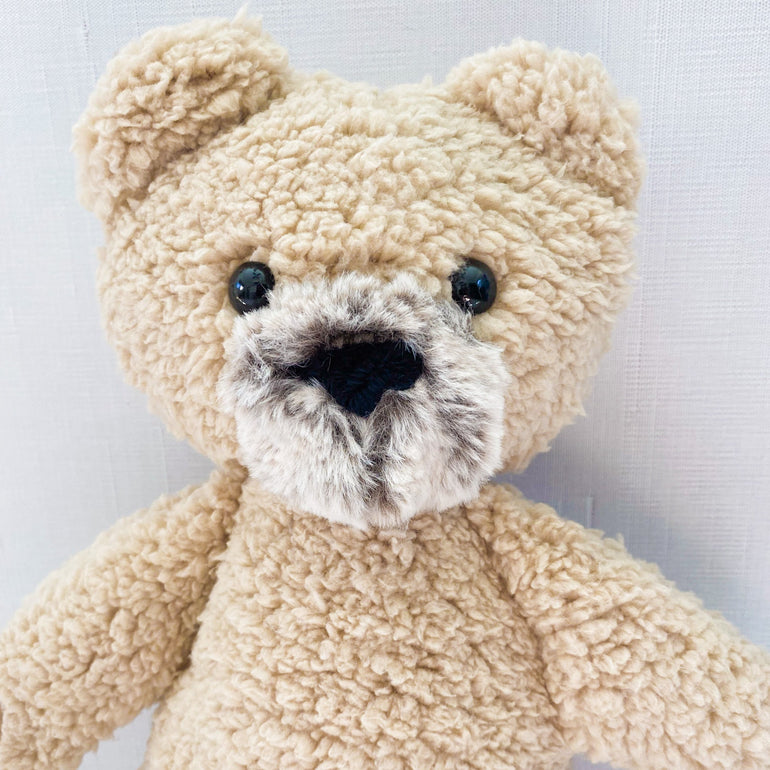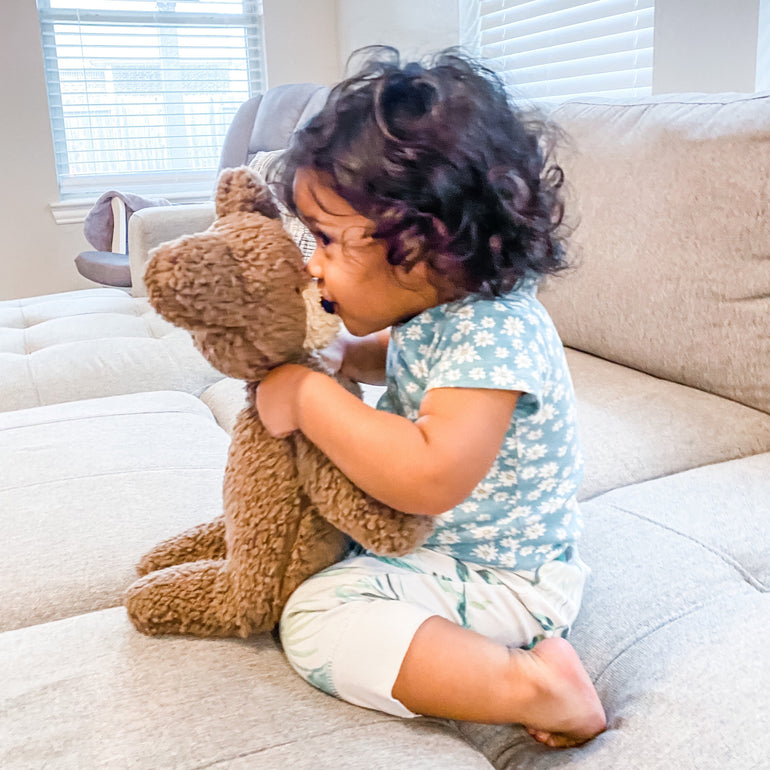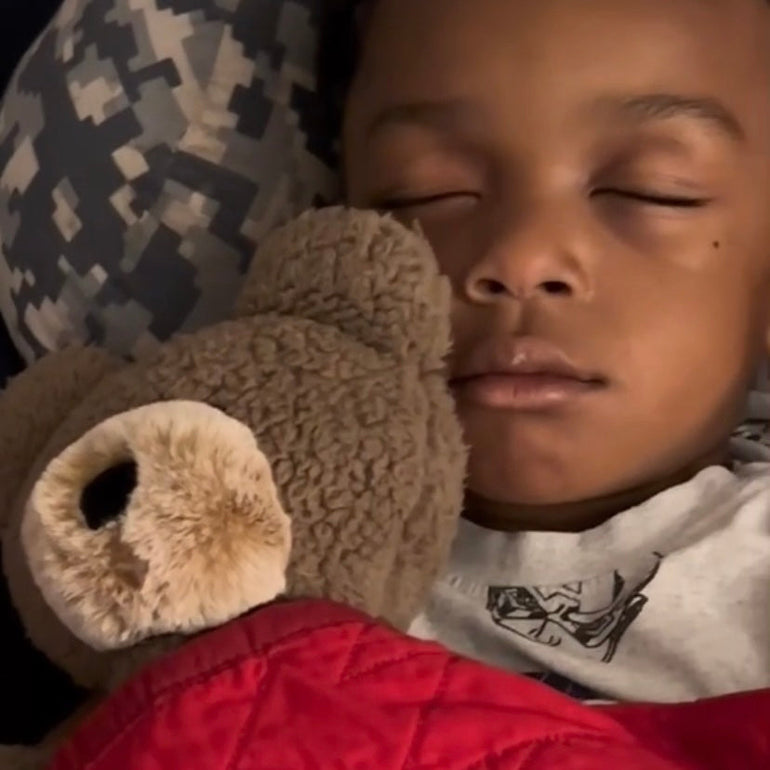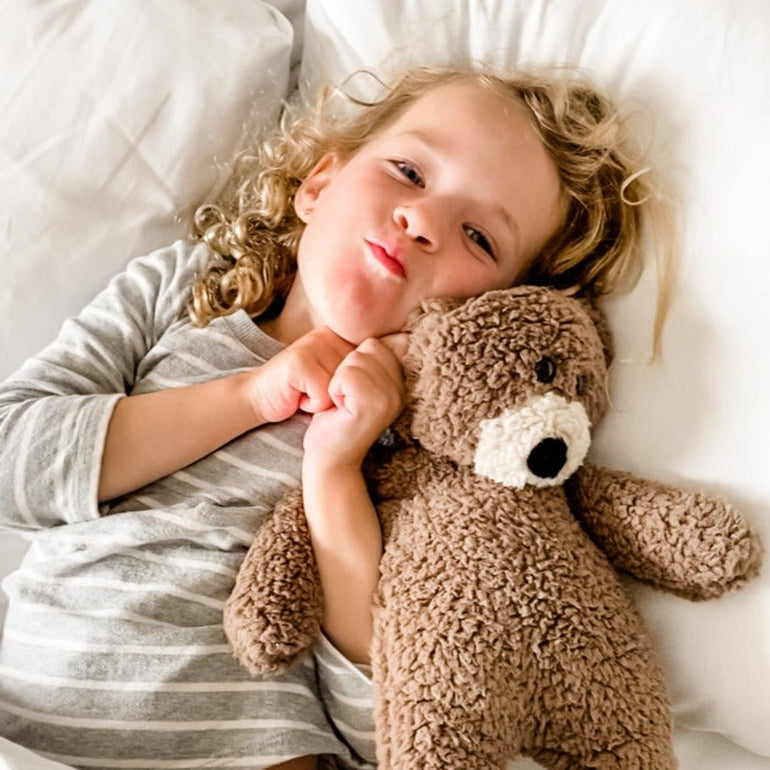 Christmas Delivery Deadline:
Order by Dec 11th for delivery before Christmas.
Description
Handcrafted for comfort and quality, each Blessing Bear features a hidden pocket (with Velcro closure) to hold a fabric square you can fill with love notes and wishes that remind your child they are unconditionally loved.
It's more than a gift; it's a lifelong treasure that teaches your children about the importance of love and inclusion.
Give the gift of a Blessing Bear and lay the foundation for a faith that celebrates everyone.
Materials & Care
100% Polyester
Machine wash cool / gentle cycle
Dry on low (casual) setting
Shipping
All of our products ship from Arizona (blankets) or Florida (everything else.)
Orders ship within 2 business days of ordering.
How To Use A Blessing Bear
Ways to use it at a Baby Shower:
I typically set out a handful of squares and pens and have people take turns writing notes (I set it up as a station people can go to basically.)
Depending on how much your guests write you can easily fit 4-6 people per square or you can write a blessing from the group at the top (like you come up with it and write it) and then have everyone sign their names on the square. 
How to use it as a gift or for your own child:
Step 1: Open up your bear and grab the pen & Prayer Square (included with purchase.)
Step 2: Write a blessing or prayer for baby. To make it extra sweet, have family & friends write down their prayers or wishes, too.
Step 3: Tuck the prayer square inside your bear's back pocket.
Step 4: Snuggle up and feel the love and positive energy flowing all around you and your little one
How many fabric squares fit inside?
Blessing Bear™ comfortably fits 2 squares in their back pocket. When you buy more than 2 we include a muslin bag free of charge to hold any additional squares.
---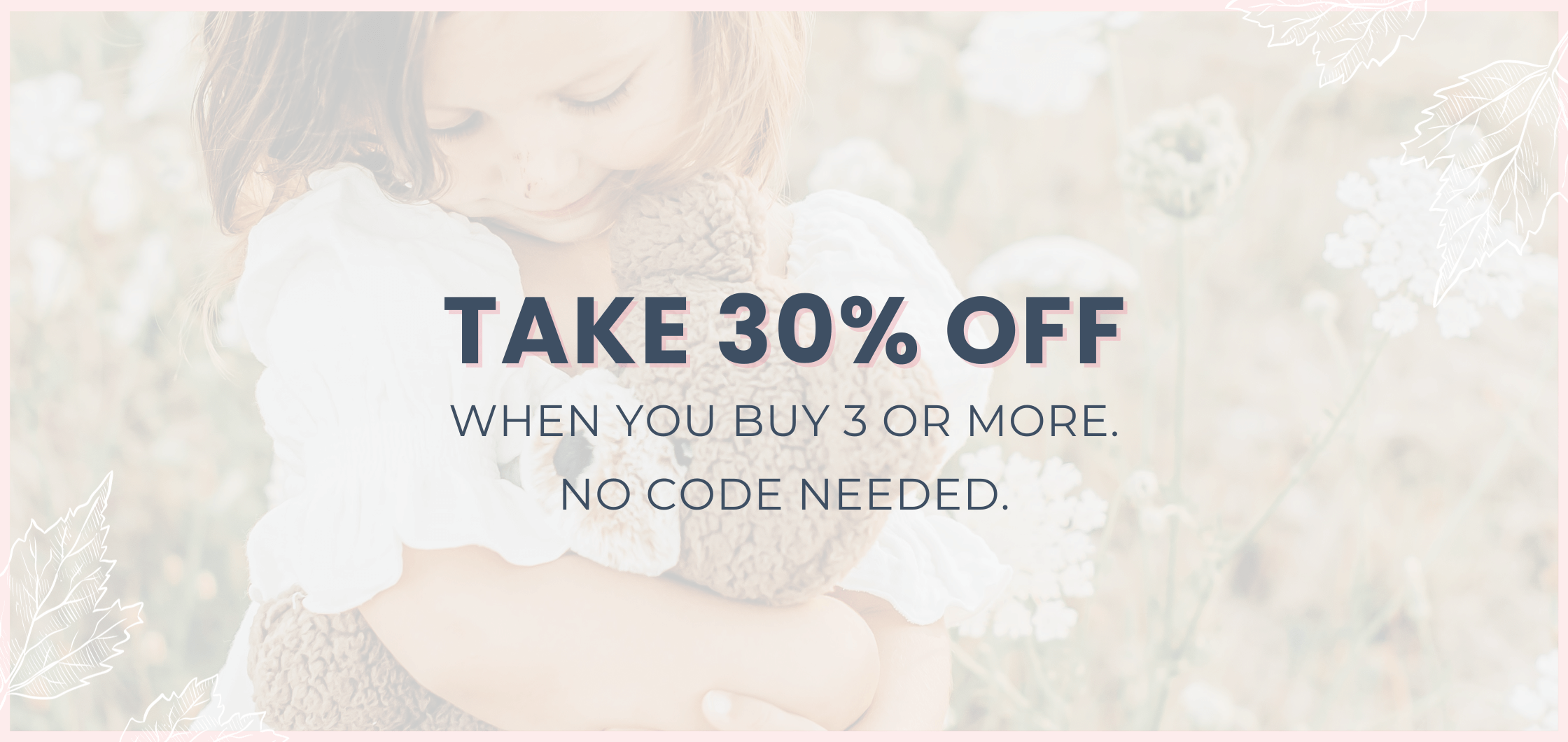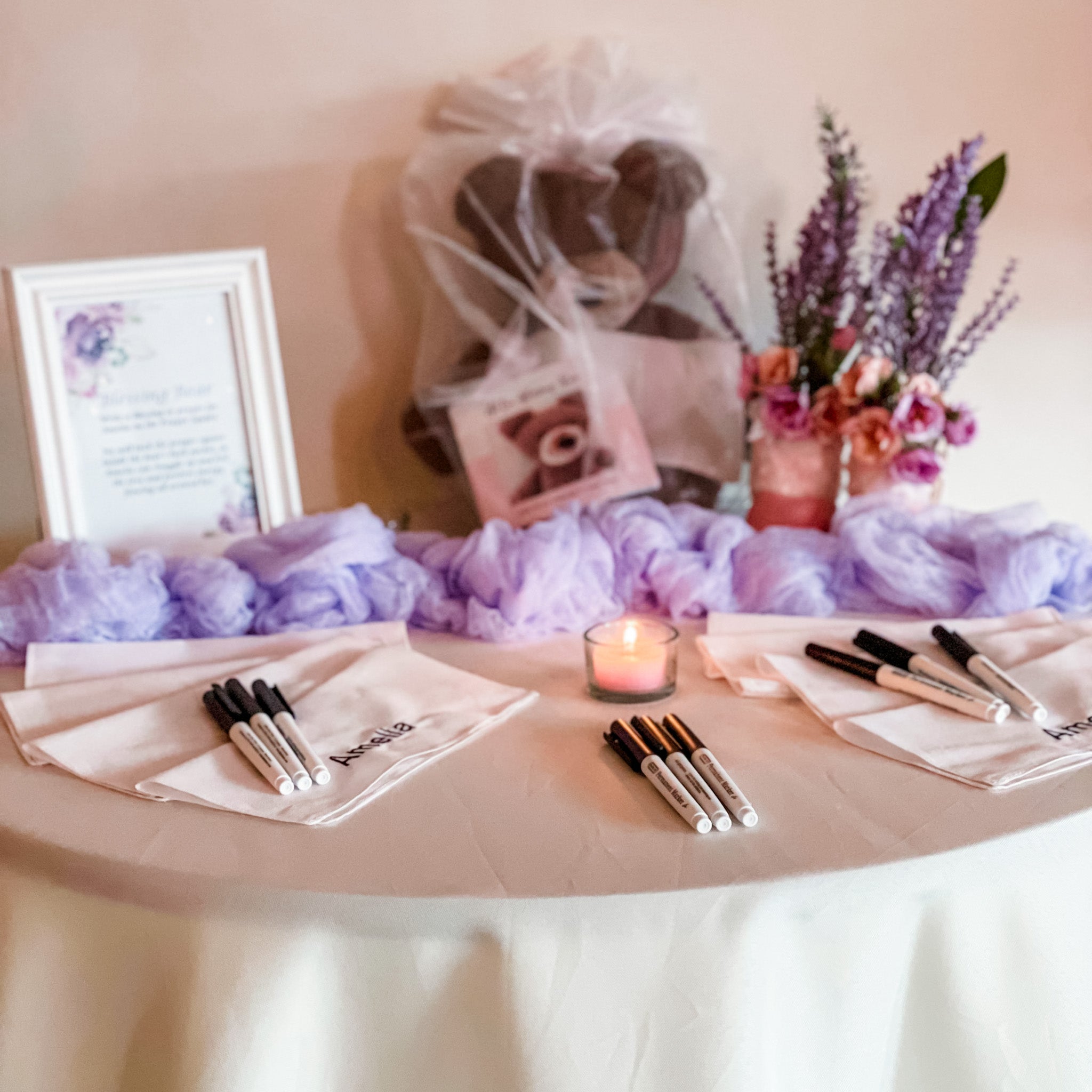 What parents are saying about Blessing Bear:
"I just wanted to say thank you again! The bear came yesterday and was a huge hit today! My sister in law was so excited and so happy!" - Megan T.

"THANK YOU SO MUCH for this amazing product that is the most special and thoughtful gift we can give as a family ♥️ plus the teddy bear is so soft & cozy" - Michelle Nichole

"I bought this for my daughters miracle baby to fill with note and prayers from her friends 💕." - Rosalina


"I love the idea of surrounding my grandbaby with love." - Kristina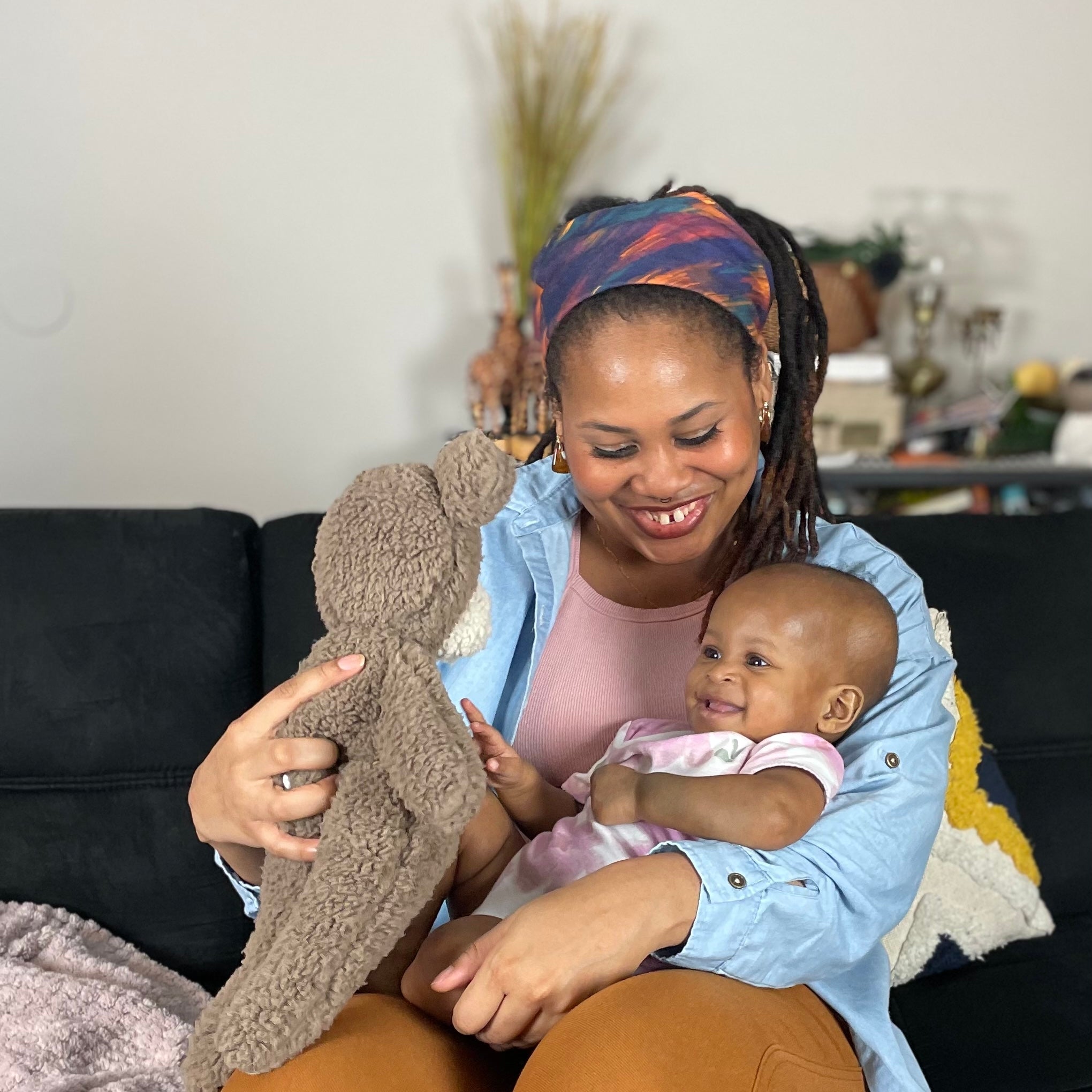 "My daughter absolutely adores her Blessing Bear. When she's old enough she'll be able to pull out all of the prayers her favorite people wrote for her 💕" - Jalesa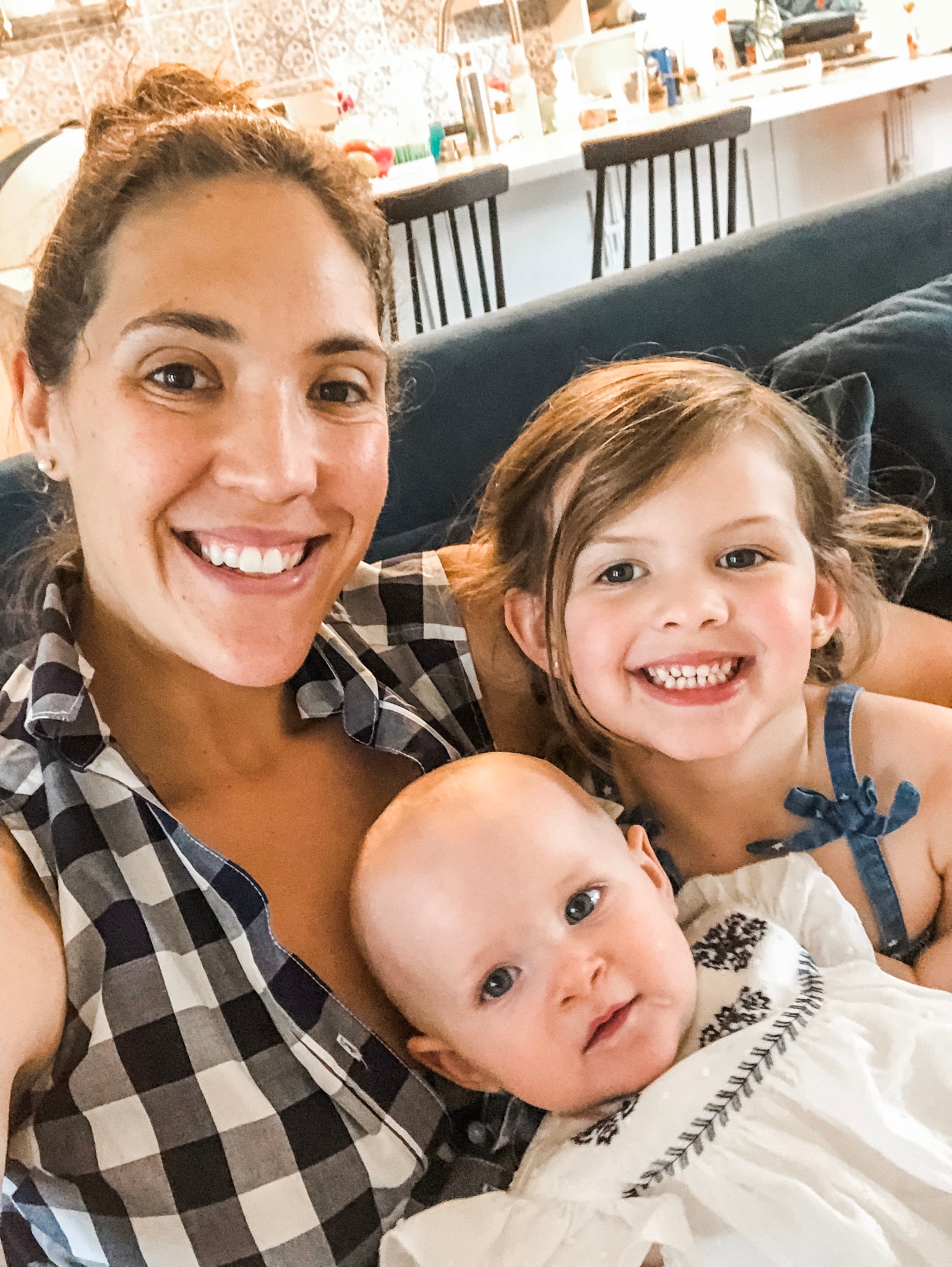 From our family to yours:
As a small, family-owned business we fill every order with a little magic and a whole lot of love. 
We believe deeply that God loves ALL of his children fully and unconditionally - no matter what their race, religion or sexual orientation is - and we can't wait to walk alongside you as we raise radically inclusive, faith-filled families.
What Makes Blessing Bear Special?
✨ Encourages Conversations about Faith:
Engage with your child in meaningful dialogues about love, kindness, and acceptance.

✨ Opens the Door to a Love-Based Faith:
Show your child the all-encompassing love of Jesus, moving beyond judgment and fear-driven beliefs.

✨ Beautifully Crafted:
Made with love and care, Blessing Bear is a plush, comforting companion that your toddler will hold dear.

✨ Aligns with Your Values:
This unique creation is by a mom who understands your spiritual journey and shares your desire to connect your children with a faith that's inviting, warm, and inclusive.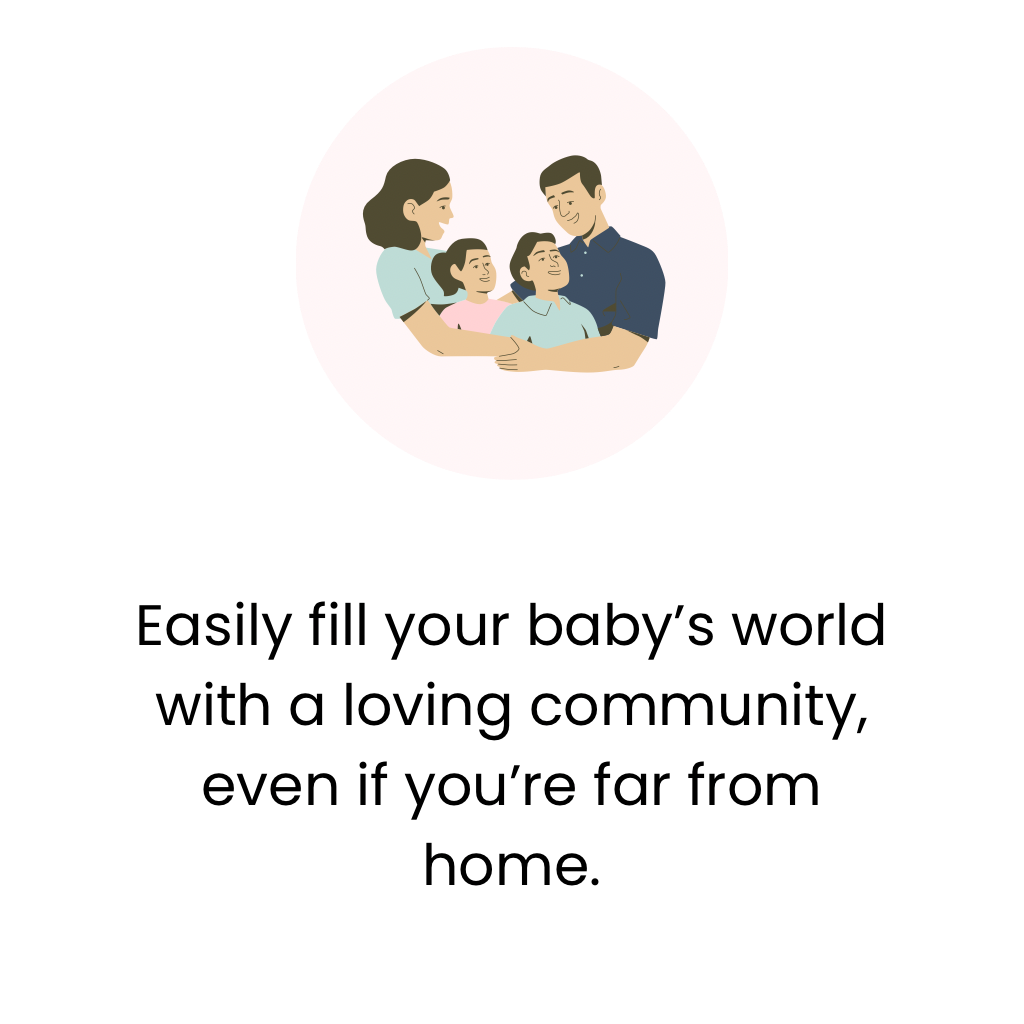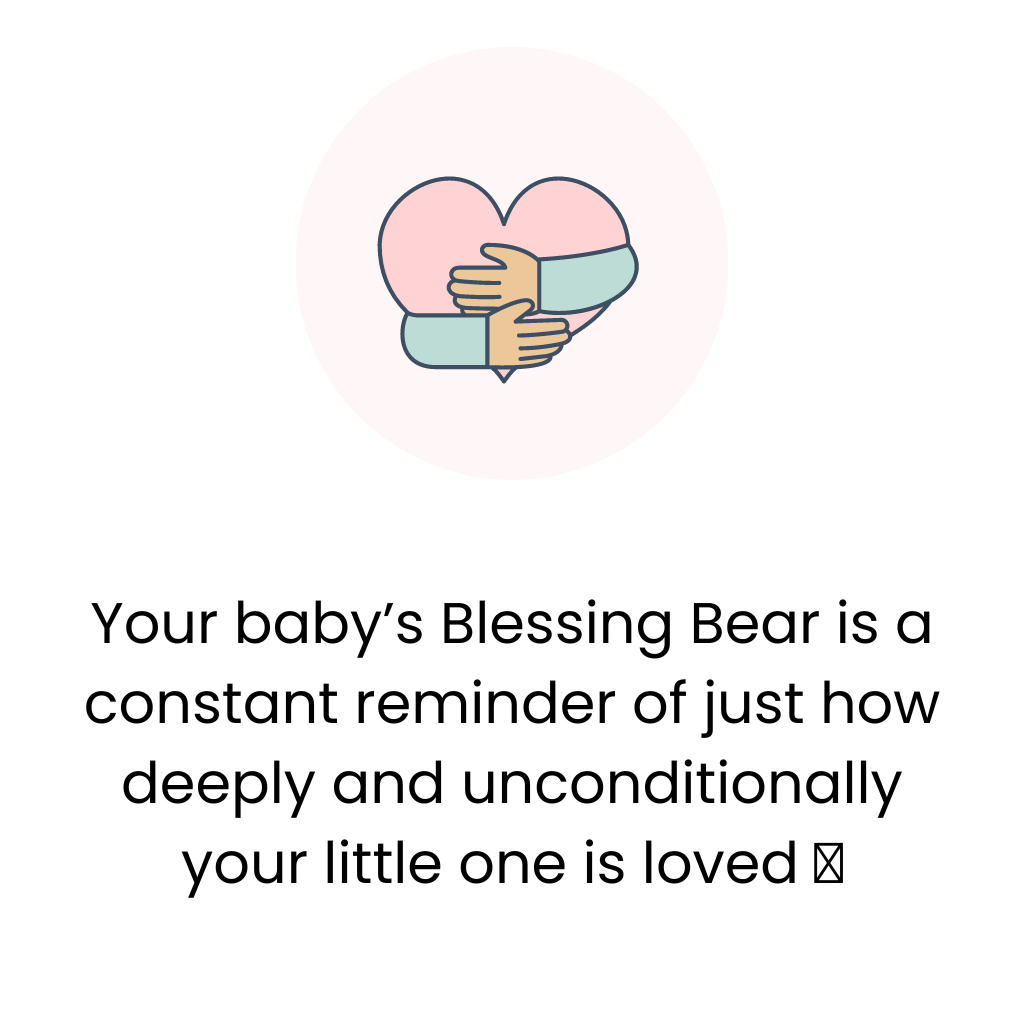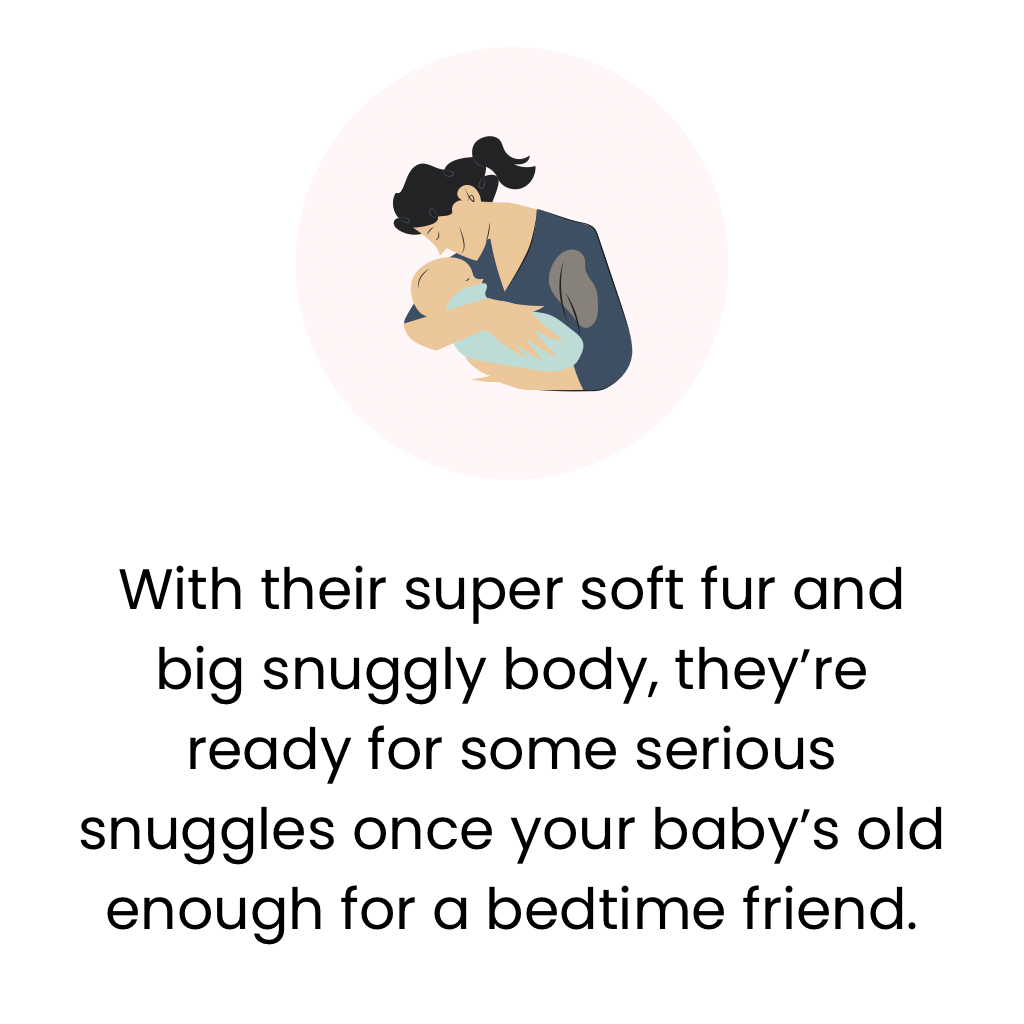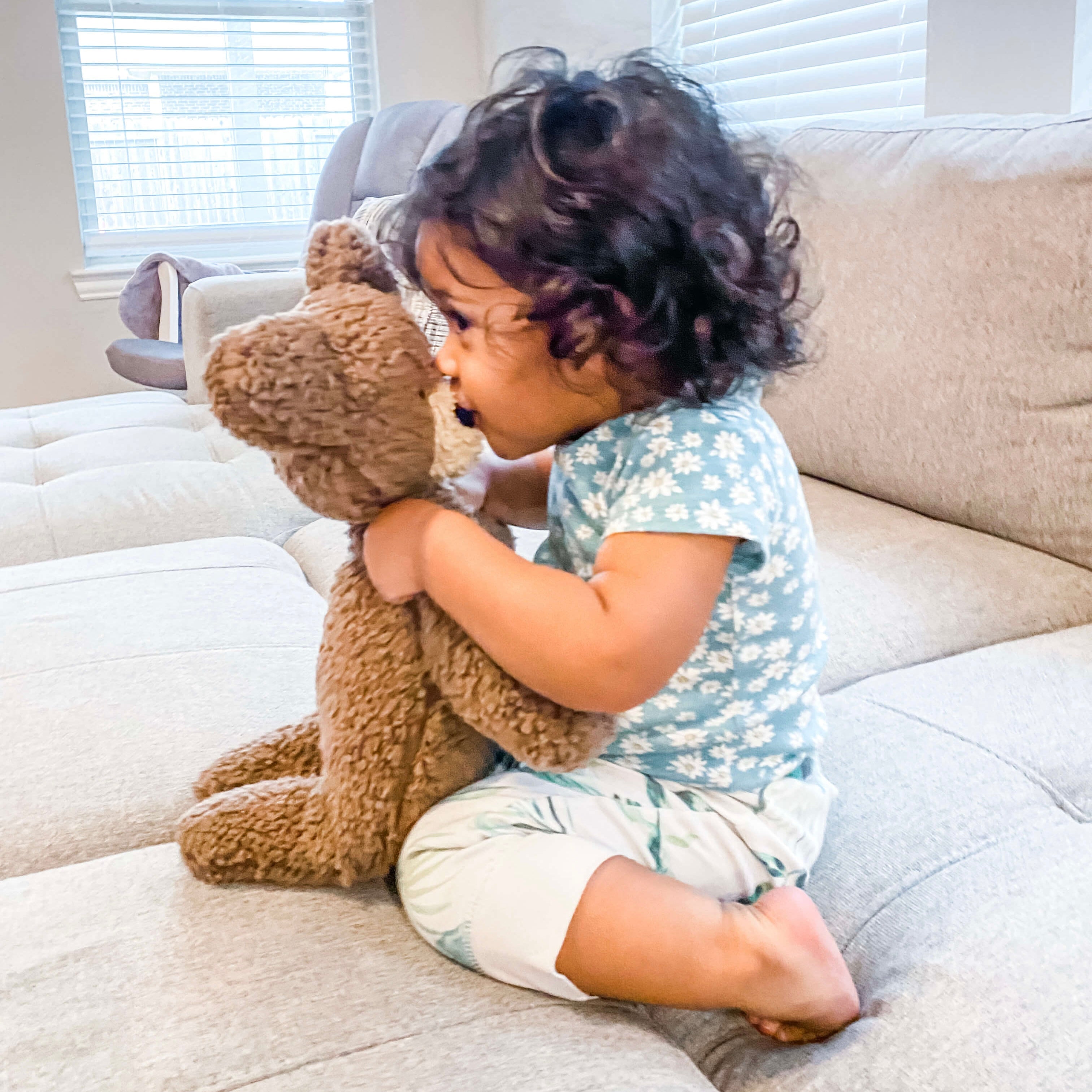 "My daughter LOVES bears and I was so excited to get her one that has a special meaning." - Kristin
Don't let another day pass without introducing your child to the joys of a faith-based life filled with compassion and love. Bring Blessing Bear into your home, and embark on a beautiful journey filled with joy, love, and infinite blessings.
Replacement Guarantee:
When kids find something they love it's SO hard when their favorite bear or blanket gets lost or damaged - that's why we have a LIFETIME guarantee on all of our products.

Lose your bear on a walk? Forget your baby's blanket at a hotel? Kiddo decides their blanket doesn't "feel" same and demands a new one.

We get it. Email us at hello@thegracefulgoose.com and we'll replace it for FREE.