Spread Even More Joy This Season!
Welcome to Your 25 Days of Kindness Calendar Bonus Page:
🗓 How to Use Your Kindness Calendar
STEP 1:
Open up your pack of Kindness Cards.
STEP 2:
Fill each pocket of your advent calendar with an act of kindness.
STEP 3:
Every morning, have your child pull out a new card and make it a goal to complete their act of kindness for the day.
🌱 Tips To Help You With Your Acts of Kindness
"Plant A Seed" - don't have seeds and dirt lying around? Here's a list of foods you can plant (and instructions for how to plant them) using things you likely have at home. SEE THE LIST.
"Pet Pampering" - whip up a quick batch of homemade dog treats to share with your pet or a neighbor. GET THE RECIPE.
"Feed the Birds" - keep it easy and scatter cracker crumbs (clean out the family car in the process) or stale bread. For extra fun, make pinecone bird feeders here. GET THE INSTRUCTIONS.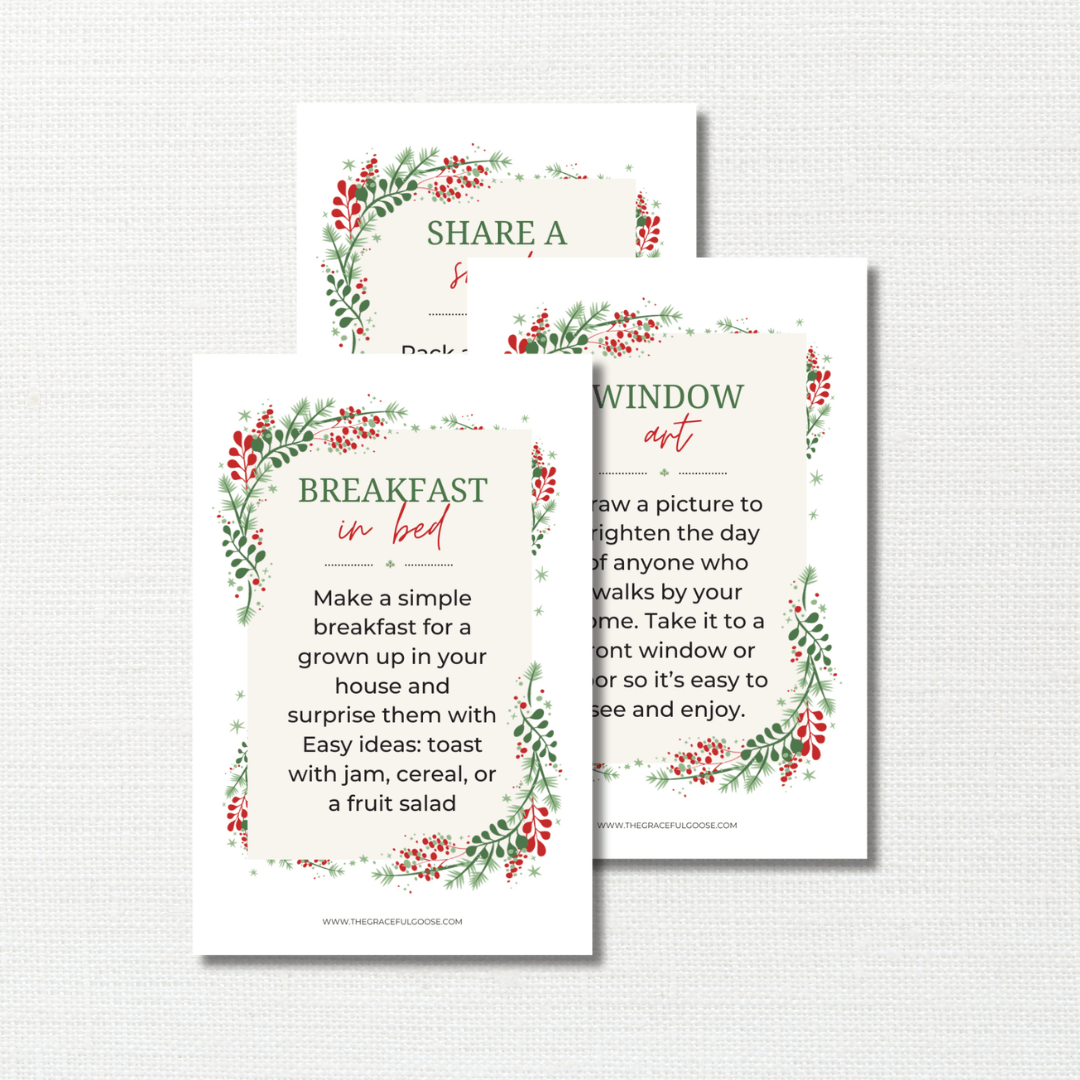 Bonus Cards
Need to make a quick card swap? Download 3 extra cards to sub in for any that don't feel like the right fit for your family.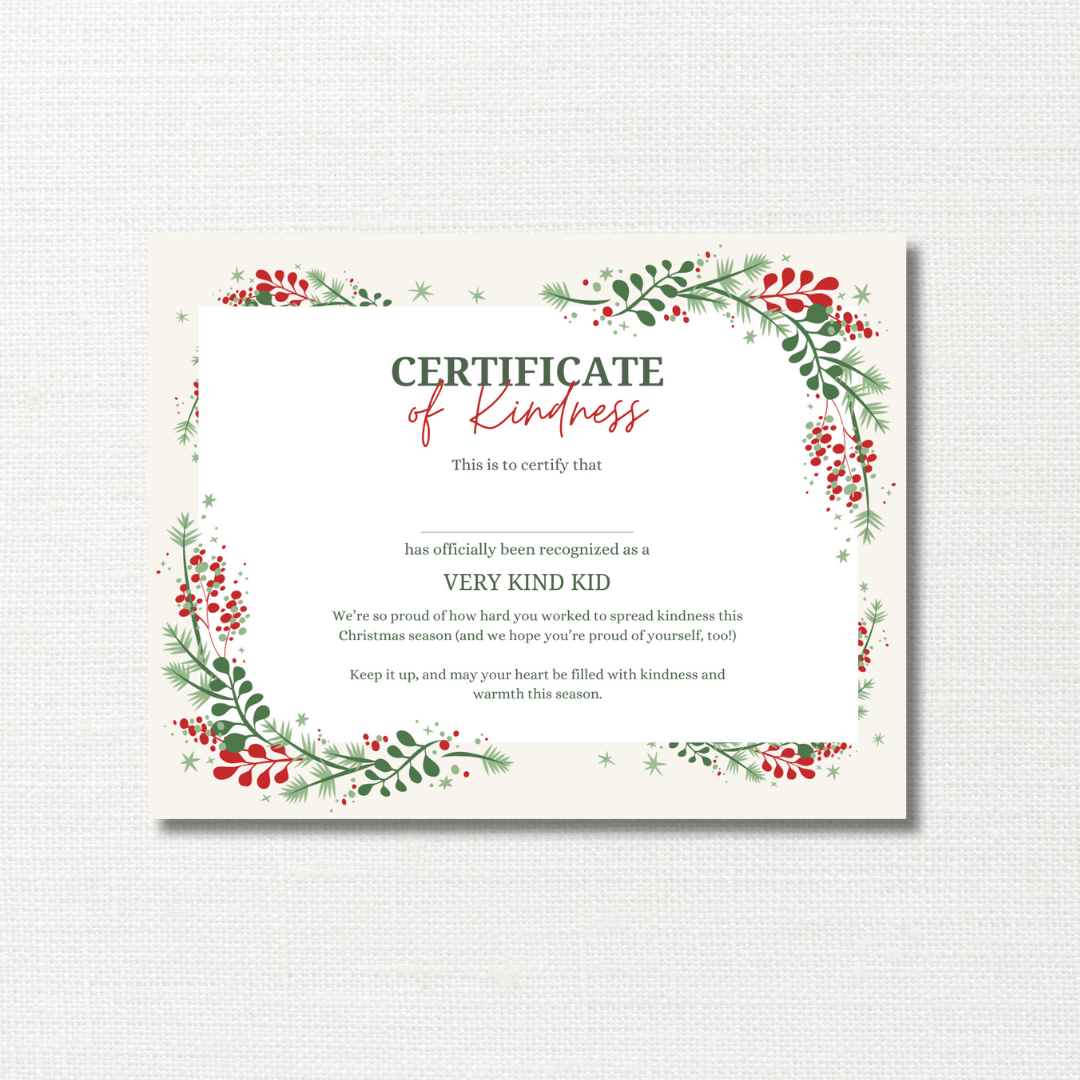 🏅 Kindness Completion Certificate
Celebrate your kid(s) hard work with a personalized Certificate of Kindness.