Your baby girl's nursery is practically begging to be decked out in lavender.
Don't believe me? The right shade of lavender strikes the perfect balance between sophisticated and girly. It's a little bit soft without being cutesy, colorful but not overly loud, and an easy color when it comes time to transition your little girl from nursery to big girl room (don't worry, that's still WAY far off!)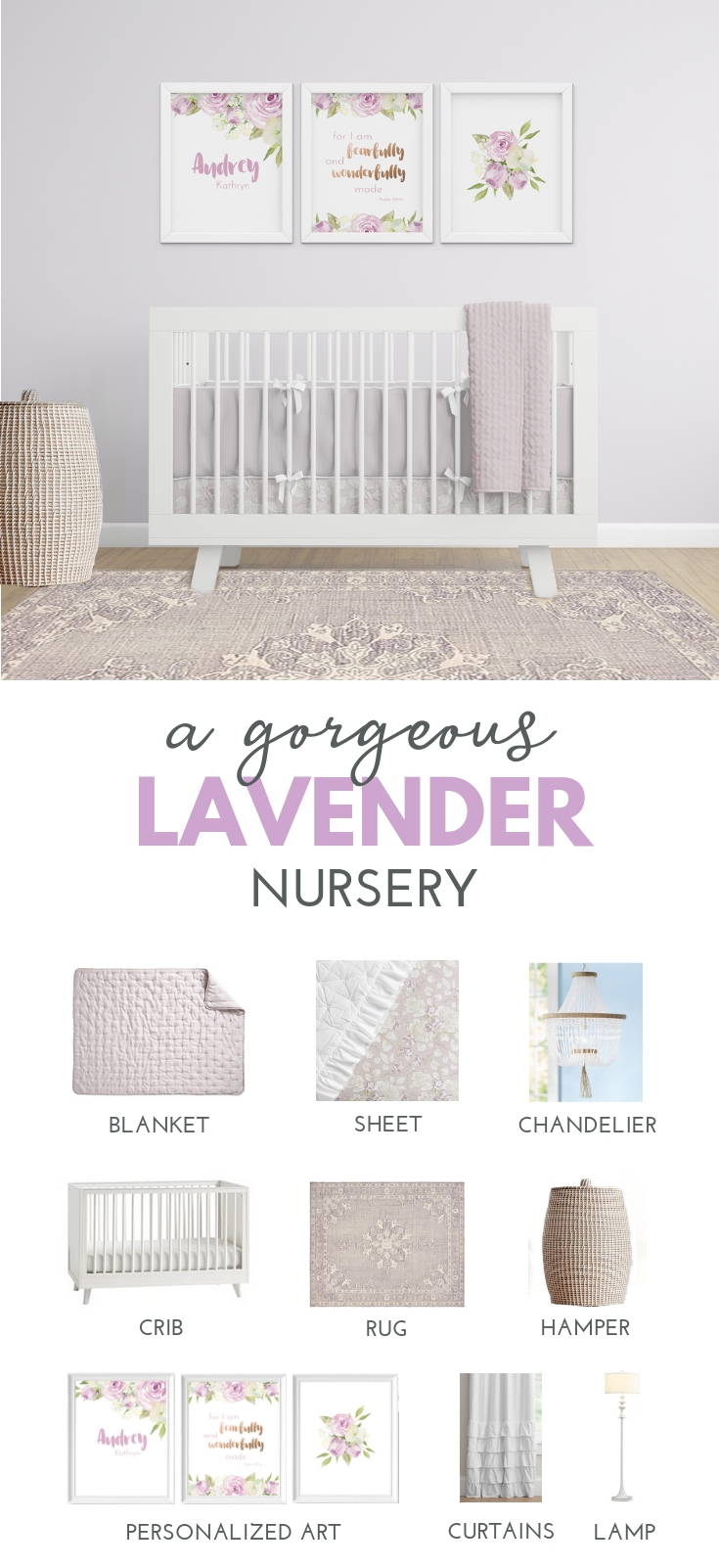 This post contains affiliate links - as an Amazon Associate I earn from qualifying purchases.
When it comes to lavender, Pottery Barn's Amelia baby bedding in Dusty Lavender is a great place to start (and the inspiration behind today's "done for you" nursery design.)
The floral sheets, matching pin tucked quilt and white ruffled curtains add the perfect touch of femininity. Layer in a more modern crib and a wicker hamper with a boho edge to balance it out. Finally, add personalized nursery prints in a coordinating color palette and you have a perfectly lovely, lavender nursery.
All that's missing is a comfy glider and a spot to store clothes!
Have another color scheme you'd love to see in a future post? Leave me a comment below and I'll see what I can do!
---
Setting up a lavender nursery? I think you'll love these:

---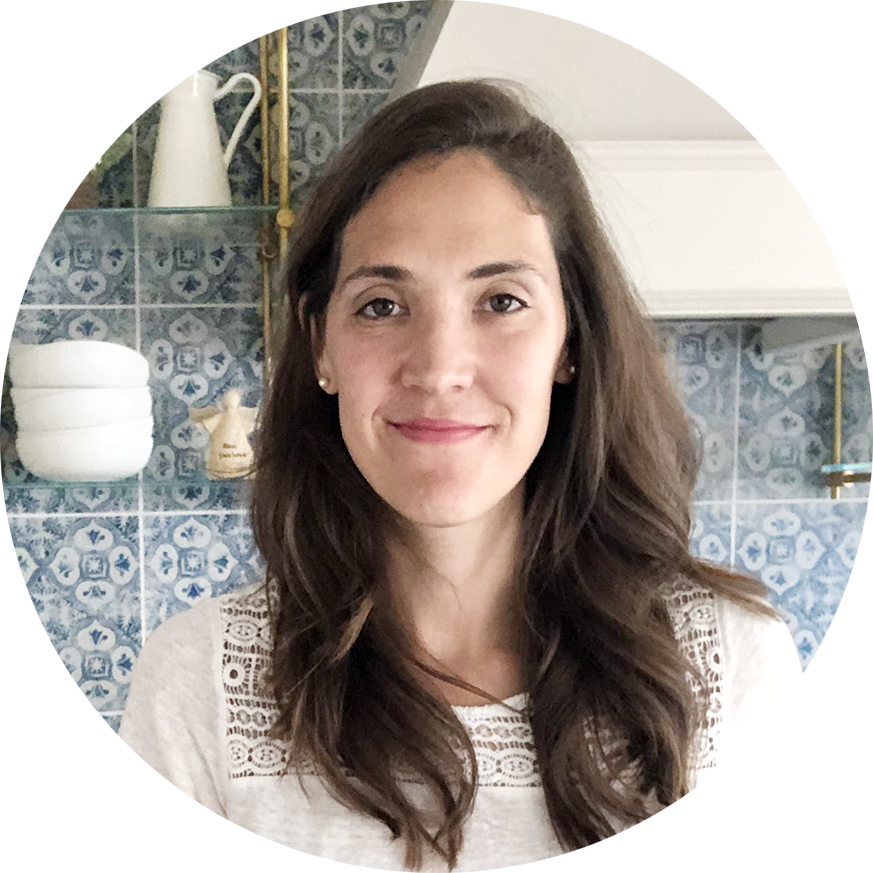 I'm Michelle. momma to two little girls, interior design addict and firm believer that you CAN have nice things with kids. Learn more here.