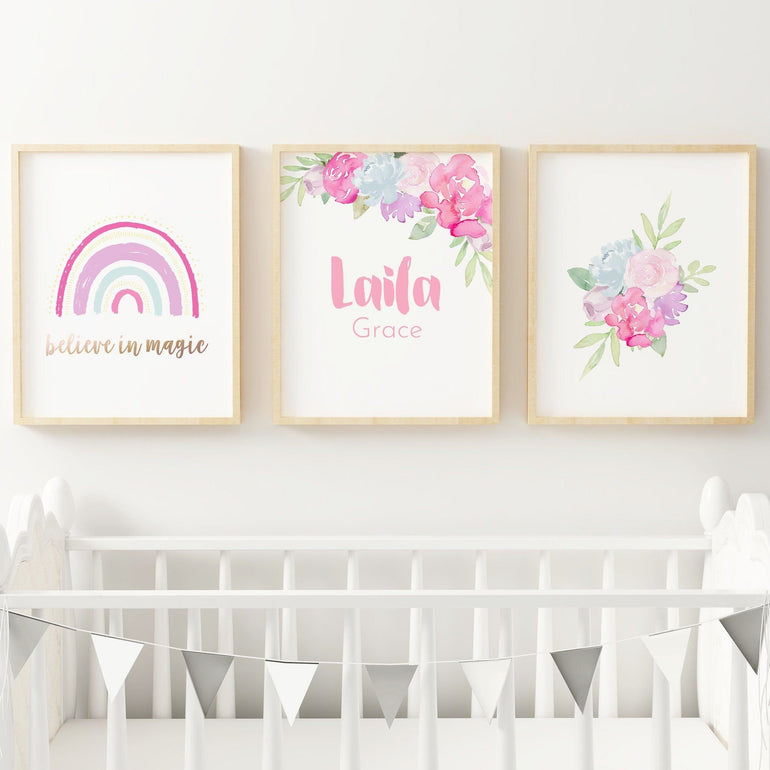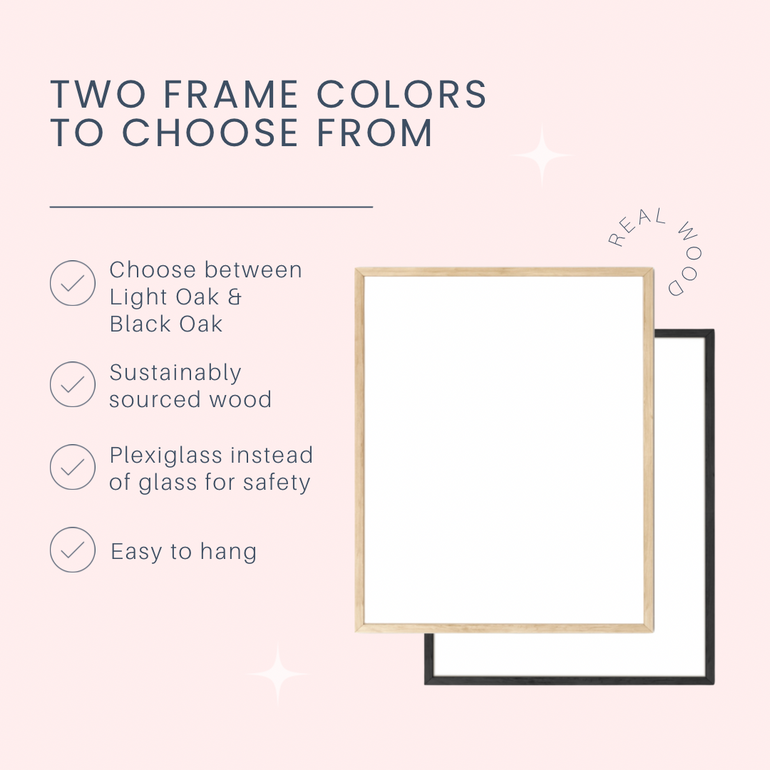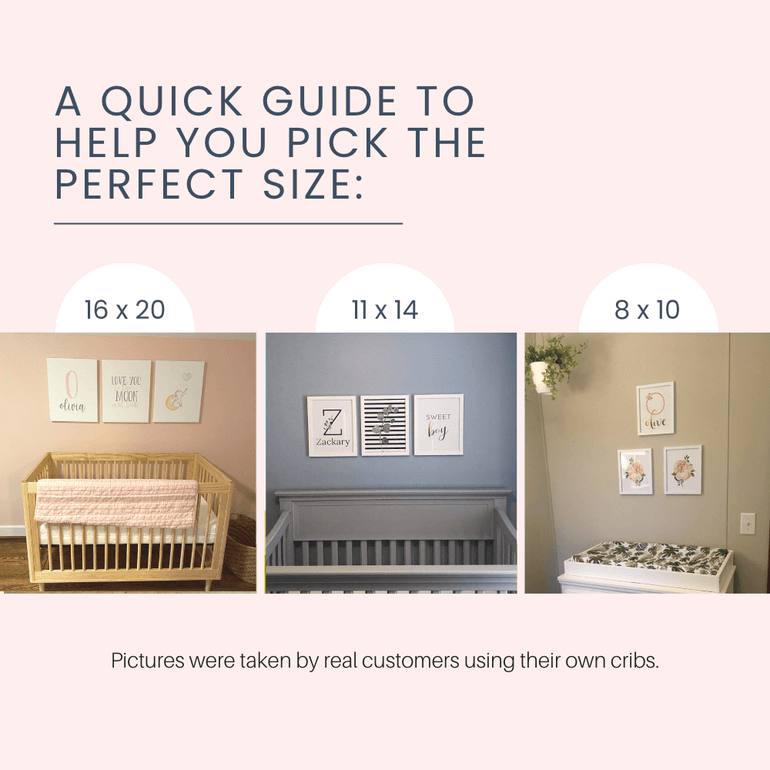 Bright Pink Rainbow Nursery Wall Art Set
Forget neutrals, create a bright and happy room for your baby with bold colors and a cheerful rainbow.
Whether you choose something traditional or a name of your own design, seeing your baby's name in print each time you walk into the nursery is sure to put a smile on your face and serve as a welcome reminder of a love that started building long before your little one arrived.
Each set of prints includes your choice of light or black oak frames.
---
Free shipping on orders over $75
Bright Pink Rainbow Nursery Wall Art Set
Shipping
All of our products ship from Arizona (blankets) or Florida (everything else.)
Orders ship within 10 days of ordering.
Need it sooner?
Email us at hello@thegracefulgoose.com to see if we can rush your order.
Note: there is a $20 upcharge to rush your order.
Previews
We're happy to send a final preview of your order before it ships. Just let us know you'd like a preview in the notes at checkout.
Preview requests will DELAY shipping by up to 3 days.
Things to Know
- Colors may vary slightly due to color resolution on your monitor/device.
- Prayer Bears are handmade and will have slight variations. If you order more than 1 at a time I do my best to make them match as closely as possible.
- Art prints do not include real gold foil; gold words have a faux foil texture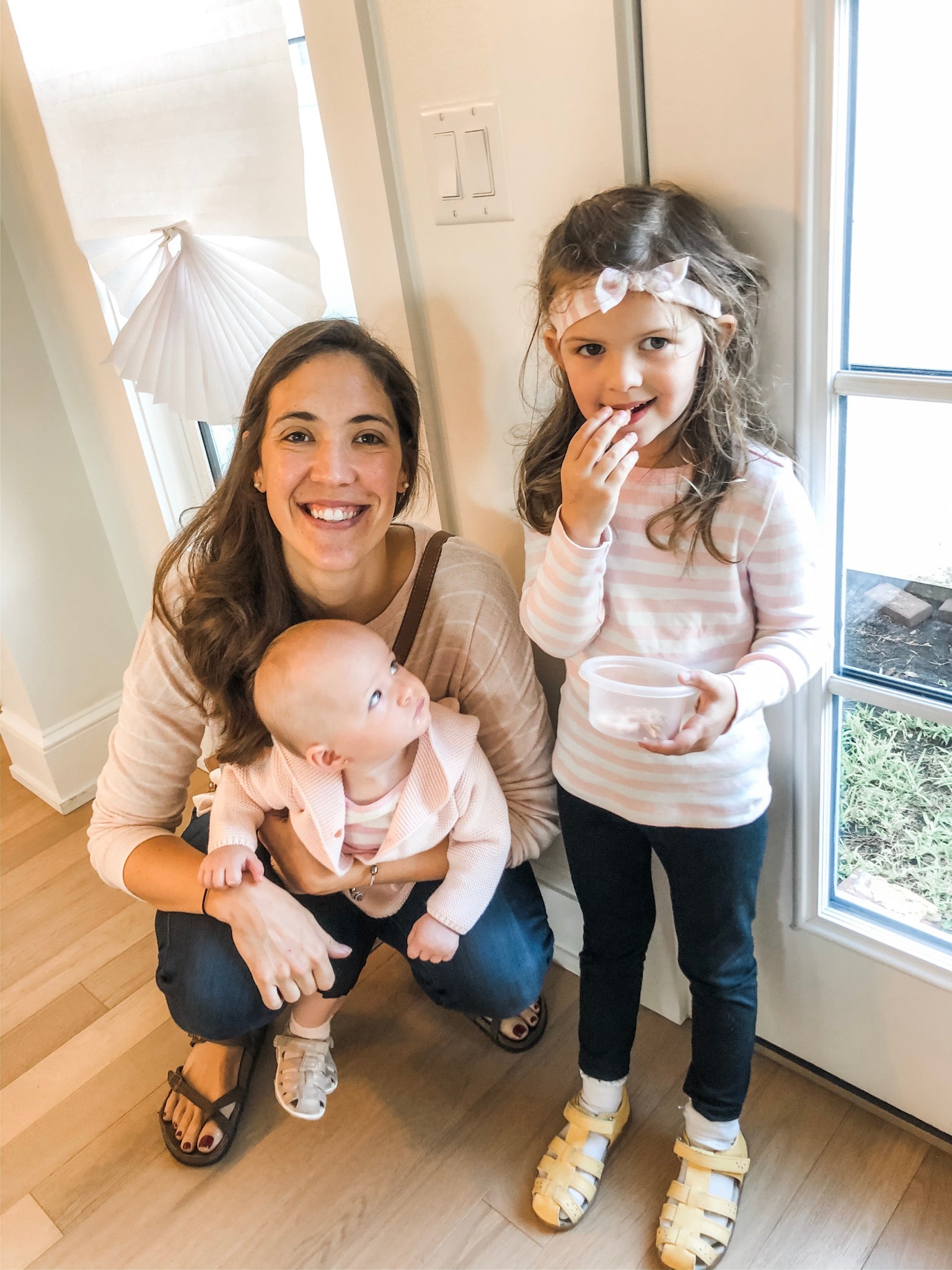 From our family to yours:
As a small, family-owned business we fill every order with a little magic and a whole lot of love. 
We believe deeply that God loves ALL of his children fully and unconditionally - no matter what their race, religion or sexual orientation is - and we can't wait to walk alongside you as we raise radically inclusive, faith-filled families.