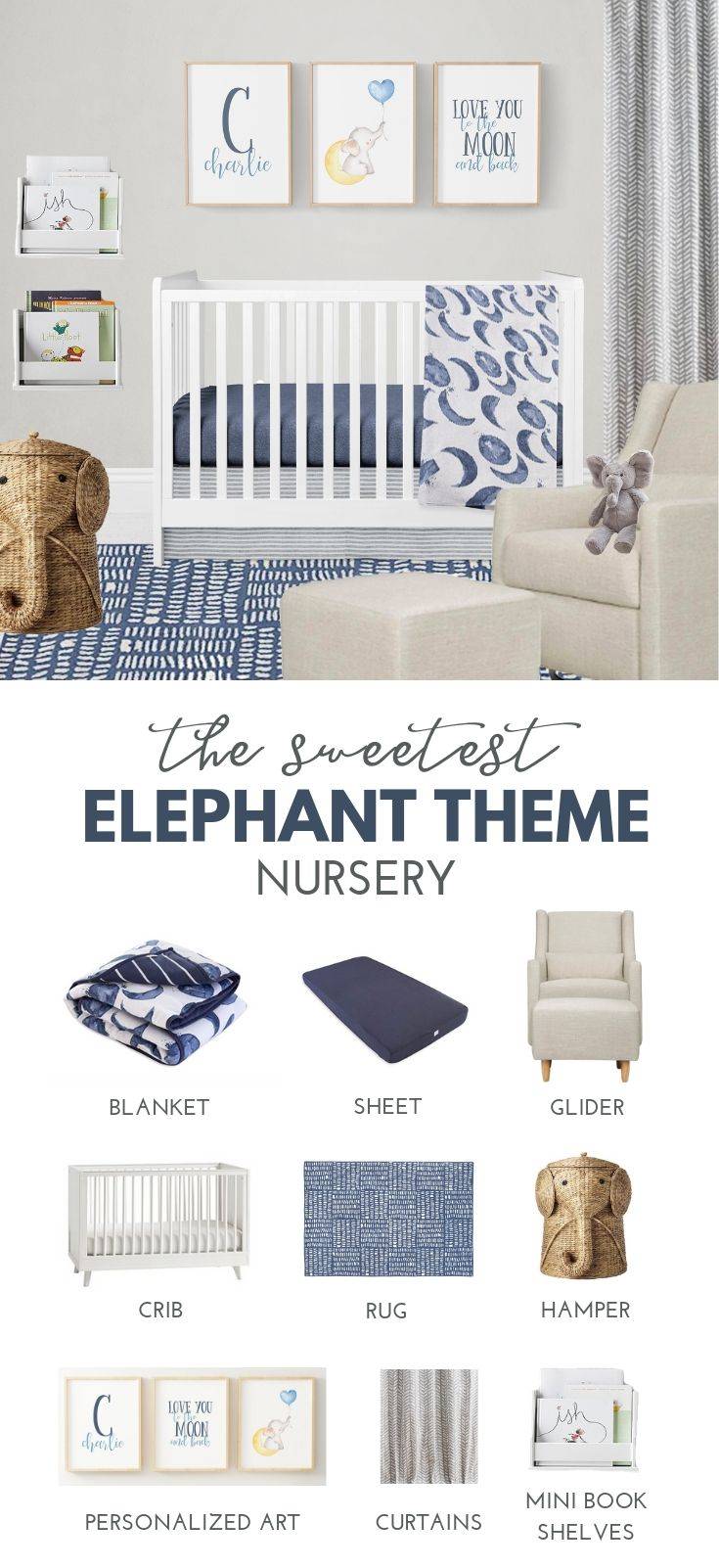 This post contains affiliate links - as an Amazon Associate I earn from qualifying purchases.
I don't know what it is about elephants but something about them just screams "sweet and snuggly" baby nursery. Kind of funny when you think about how BIG they are in real life!
Maybe it's the sweet way mama elephants care for their babies or how cute they look splashing around in the water.
Whatever it is, elephants sure do make for a super cute baby theme!
This nursery pulls in a variety of patterns in grays and blues that work perfectly with the elephant accents to create a room your little guy can grow into (and one mom, dad and baby will love spending time in!)
Hope you love this charming elephant nursery as much as I do!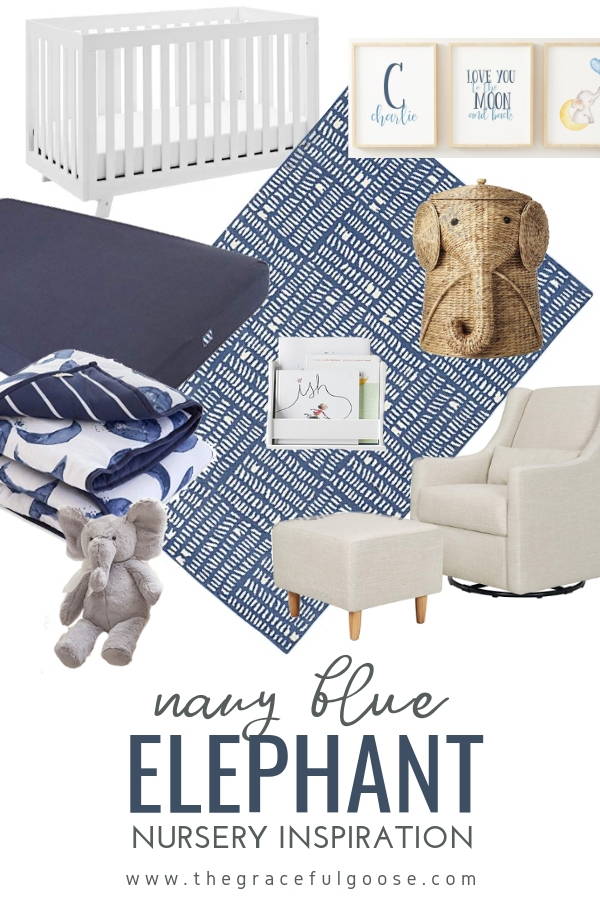 ---
Dreaming of an elephant themed nursery? I think you'll love these personalized art prints:

---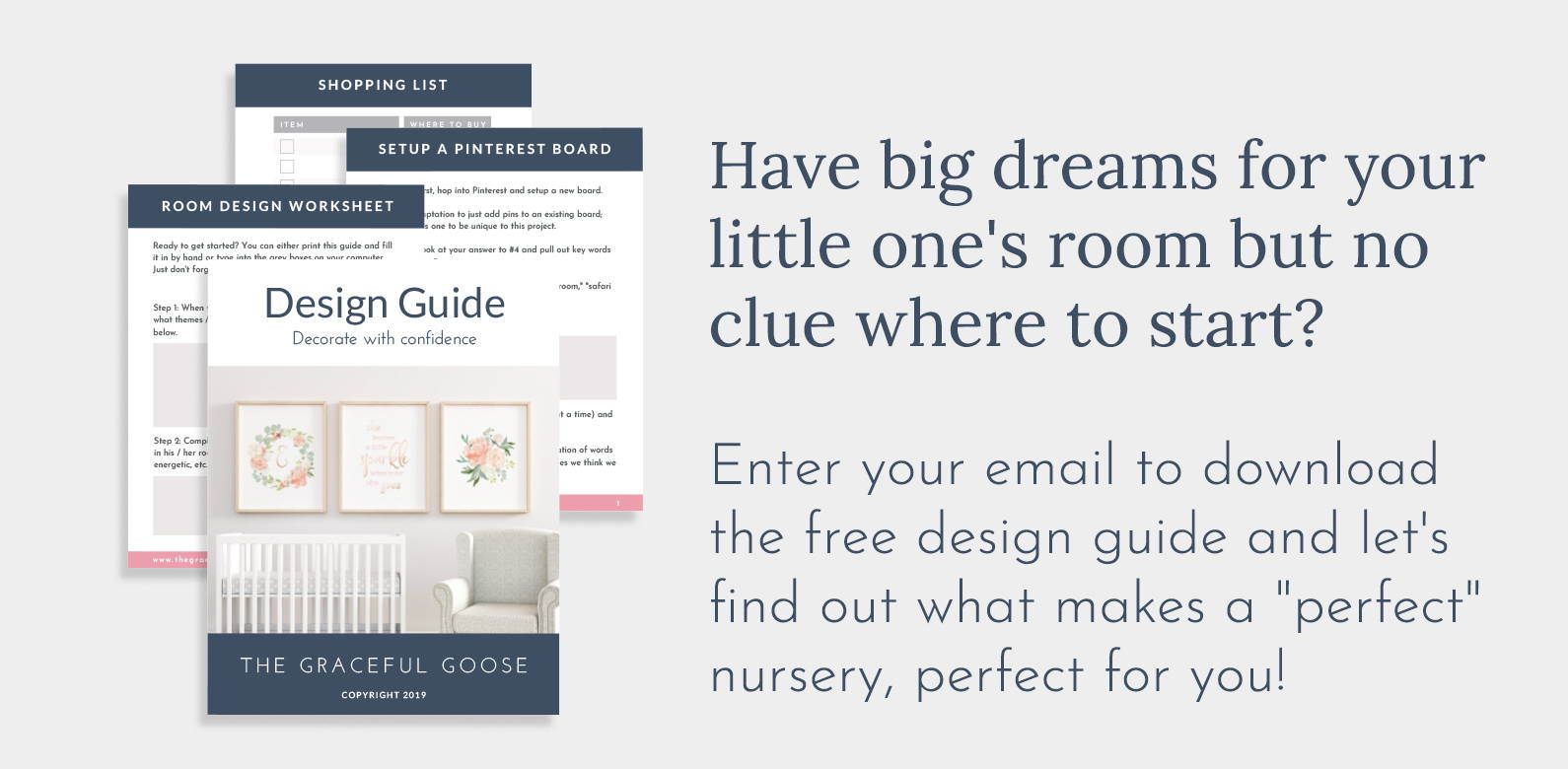 I'm Michelle. momma to two little girls, interior design addict and firm believer that you CAN have nice things with kids. Learn more here.