Looking to create a nursery that all but guarantees a sense of calm the minute you walk in? Fill the space with rich neutrals and cozy textures for a room you can't help but snuggle into.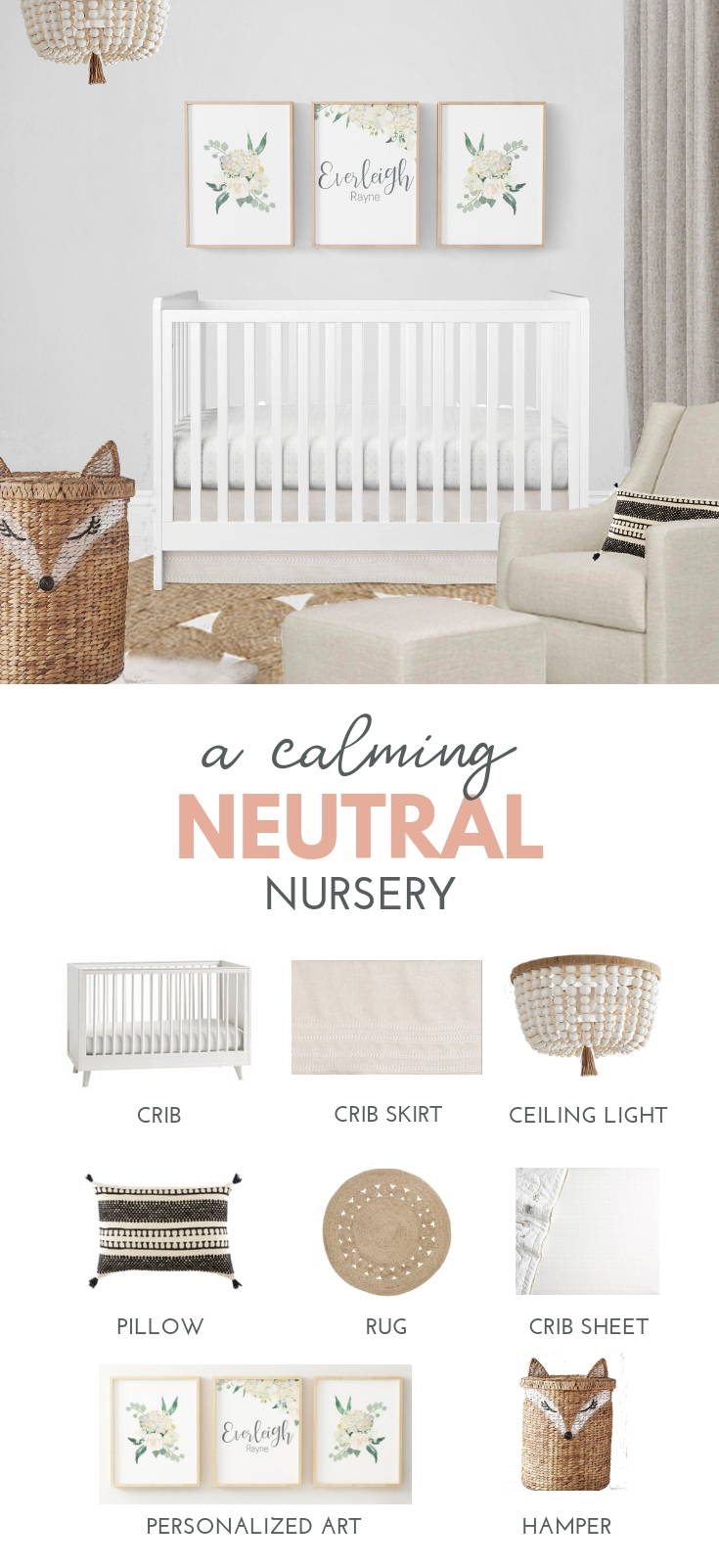 This post contains affiliate links - as an Amazon Associate I earn from qualifying purchases.
Feeling inspired? These 3 tips are the key to taking a neutral nursery from "blah" to "ahhhhh":
Incorporate a mix of textures and patterns
Keep the room feeling fresh by layering in 2-3 patterns and textures. In the idea board above, the black and white patterned pillow and cute, fox hamper add just enough punch to keep the room interesting while still playing into the calm, neutral vibe of the room.
Paint the room a different neutral than the one you plan to use for your decor
Have you ever walked into a room with beige walls, beige carpet and furniture with beige tones? Talk about "blah." Avoid boring and blah by incorporating 2-3 neutral colors (beige, white, grey, black) in the room in varying shades of each.
Test out naturally textured rugs in person to make sure they won't be scratchy on baby's soft skin.
When in doubt, choose a rug with that's a mix of jute and chenille like this one from West Elm. Gorgeous texture + soft and cozy? Yes, please!
---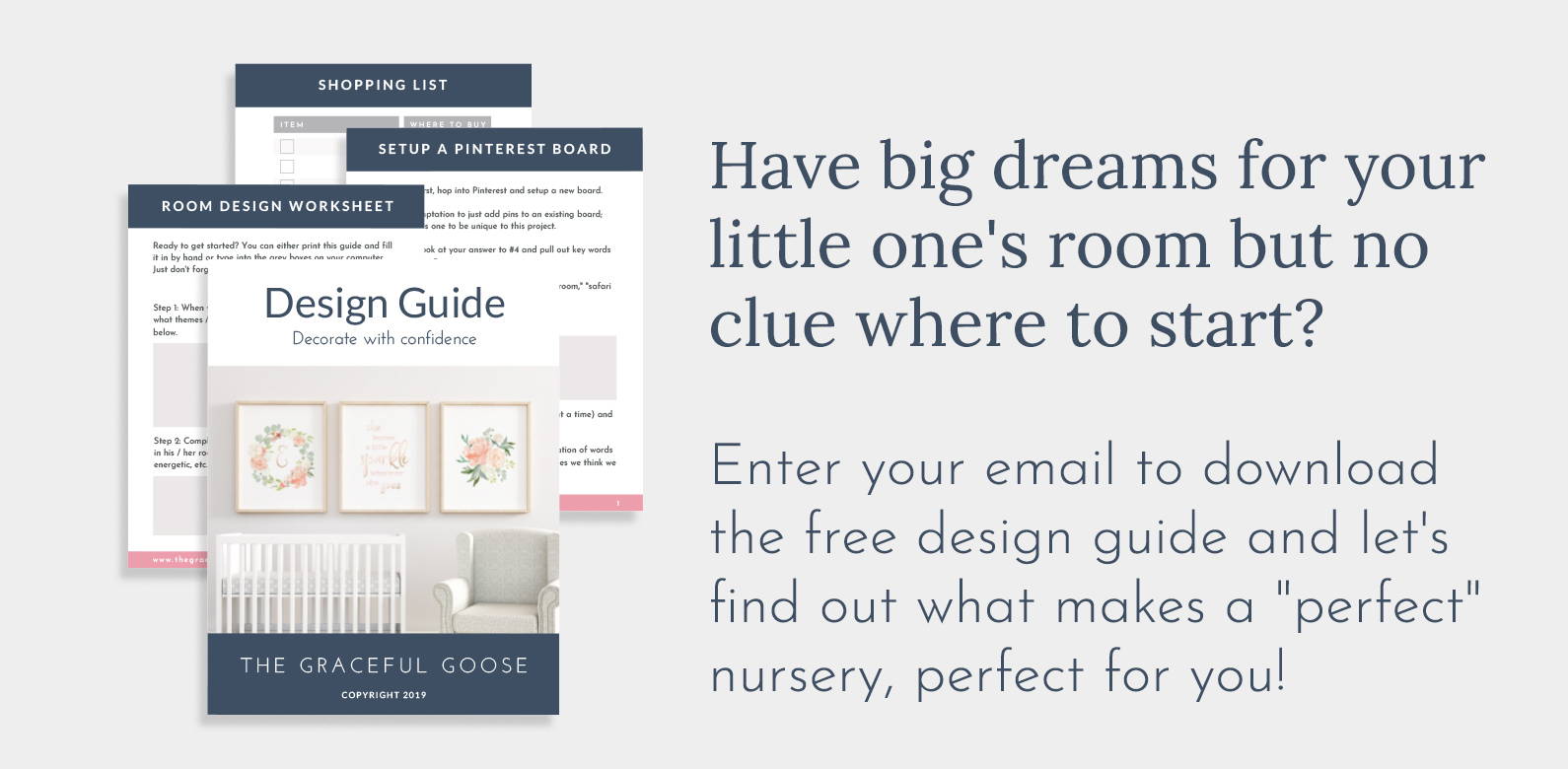 ---
I'm Michelle. momma to two little girls, interior design addict and firm believer that you CAN have nice things with kids. Learn more here.